Workplace Notice Requirements – Don't be Fooled by Spam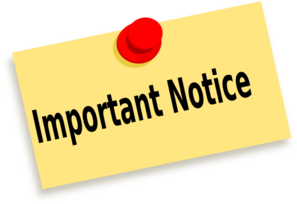 As an employer, you want what's best for your employees.  Part of caring for your employees is providing them with a safe and healthful workplace.
SPAM!
Naturally, then, it's a bit unsettling when you open your mail and see what appears to be a government mailing that states, something like:
12 FEDERAL AND WISCONSIN REGULATIONS AFFECTING YOUR EMPLOYEES. IMMEDIATE RESPONSE REQUIRED.
Inside the envelope is a barely-comprehensible notice. It claims that you are required to hang dozens of notice requirements in your workplace. Also included is an order form for Occupational Safety and Health Administration (OSHA) posters. Likely, you know nothing about these allegedly necessary posters, much less have them hanging in your workplace.  The question is: what should you do?
First of all, don't panic.  In all likelihood, what you've just received isn't a government warning, but rather spam from a privately owned poster company trying to trick you into buying their product.  Nonetheless, it may be time to take a look at what you are required to post in your workplace.
Required Postings
For most employers—especially small businesses—the required postings are not cumbersome. There are six posters that ALL Wisconsin employers are required to post. They include the following:
Employee Rights relating to the Employee Polygraph Protection Act
Wisconsin Fair Employment Law (form ERD-4531-P)
OSHA Job Safety and Health
Wisconsin Unemployment Benefits
Uniformed Services Employment and Reemployment Rights Act (USERRA)
Minimum Wage under the Fair Labor Standards Act
As employers grow in size, the posting requirements change. For example, employers with 15 or more employees must post a notice regarding the Title VII of the Civil Rights Act of 1964. A business that employs minors must post a special notice relating to minors' rights in the work place. Certain industries are required to post industry specific notices, such as those in the healthcare fields.
Now, you might be tempted to ask, "why not just post all of the notices, in order to be on the safe side?"  The answer is actually a simple one, and probably calls back to why you're reading this post:  you want what's best for your employees. Posting an enormous, over-inclusive poster regarding workplace rights is confusing and not helpful to employees. And, actually, having too many notices could decrease workplace productivity as the employees would be unsure which notices actually pertain to them.
What to post?
So, then, how do you figure out what notices you actually need to post?
Visit the websites for the Wisconsin Department of Workforce Development, the Equal Opportunities Commission and the U.S. Department of Labor.
Department of Workforce Development 
Equal Employment Opportunities Commission 
The sites contain detailed descriptions of each notice and which employers need to each notice posted.  Furthermore, all of the notices are available for FREE on the government websites—no need to pay some spam-happy third party!
Contact KEW
For a more detailed analysis, or for advice on whether you've posted the required notices, contact Leslie Elkins at Kramer, Elkins & Watt, LLC at (608) 709-7115, or email us at info@kewlaw.com, where we can keep you posted on all your legal needs.