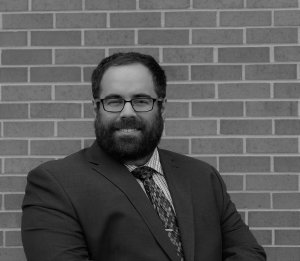 Joe Andreoni is an associate attorney and former state prosecutor, as well as a 2016 graduate of the University of Wisconsin Law School and an alumnus of Saint Louis University. Joe's previous work and internship experiences focused on litigation, and he is comfortable advancing clients' interests in the courtroom. Through his previous employment in the District Attorney's Office, Joe is used to appearing in court on a daily basis and taking cases from start to finish, including arguing pretrial motions and spearheading negotiations or jury trials.
Joe joins the KEW team with enthusiasm for new challenges and a willingness to adapt and learn, eager to help landlords with difficult evictions and help clients litigate contract disputes and employment issues. Joe also understands the value of minimizing the risk of expensive litigation, helping clients draft leases, contracts, and agreements that comply with state regulations and clearly lay out the obligations of all parties involved.
Joe particularly enjoys engaging collaboratively with clients to help them achieve their goals and advocating for them in court, negotiating favorable outcomes.
When not working, Joe enjoys hunting, fishing, smoked meats, and watching all manner of sports, especially rugby and college football.