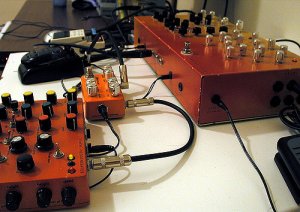 Simon Tam chose the name, "The Slants," for his Asian-American rock-band to make a statement about racial and cultural issues in this country. The U.S. Patent and Trademark Office rejected Tam's application to federally register the trademark, "The Slants," finding it "disparaging."
Tam appealed and won.
The Court of Appeals for the Federal Circuit says the government has no business regulating a trademark on the basis of it being "disparaging." In a much awaited decision, the Court found that the disparagement provision of the Lanham Act is unconstitutional, in violation of the of First Amendment. 
A federal trademark registration affords numerous protections to the holder. The holder of a mark is given exclusive nationwide use of that mark, and can bring a lawsuit in federal court. After five years of consecutive post-registration use, the mark is incontestable. Further protections are available to prevent domain name misappropriation by cybersquatters, importation of infringing goods, and obtaining recognition in other countries.
Although the Federal Circuit decision is not binding law for the Fourth Circuit, this decision is being celebrated by the Washington Redskins. The football team has a similar challenge pending. 
Should the Fourth Circuit decide differently, the U.S. Supreme Court will likely take an appeal.
Contact Leslie Elkins at KEW for more information about trademark registration.