Residential Landlords Beware: Criminal Liability for Security Deposit Retention
June 16, 2020 | Court | Landlord
In May 2020, the Court of Appeals of Wisconsin released its decision in State v. Troy Lasecki, affirming that a landlord could face a misdemeanor conviction for failing to properly account for a security deposit or failure to return it without good reason.
Before looking at what happened in this case, a brief discussion of security deposit laws may be helpful. Section 704.28 of the Wisconsin statutes obliges a landlord to return a tenant's security deposit, minus acceptable withholding, no later than 21 days after the end of the tenancy. A provision of the administrative code which is enforced by the Department of Agriculture, Trade, and Consumer Protection ("DATCP"), ATCP §134.06, largely mirrors § 704.28. ATCP §134.06(2) provides that the landlord must return a former tenant's security deposit, minus acceptable withholdings, within 21 days of the end of the tenancy. ATCP §134.06(4) goes on to require a landlord to provide a statement (hereafter, "withholding statements") to tenants explaining any withholdings from the security deposit, no later than 21 days of the end of tenancy, even where a landlord withheld the entire security deposit so there is no money to return.
The statutory and administrative code scheme described above provides civil remedies: when a landlord violates ATCP §134.06, a tenant can either file a consumer protection complaint with DATCP or can sue the landlord in court to recover double the amount wrongfully withheld and can get court costs and reasonable attorney fees for having to sue. In the Lasecki case, the Court of Appeals confirmed that both § 704.28 and ATCP §134.06 can be treated as unfair trade practices, as defined elsewhere in the statutes, providing a potential for a criminal misdemeanor conviction and jail time, as well.
Section 100.20 of the Wisconsin Statutes describes unfair trade practices and authorizes criminal liability, which carries the potential penalties under § 100.26(3): "Any person … who intentionally refuses, neglects or fails to obey any regulation or order made or issued under s. 100.19 or 100.20, shall, for each offense, be fined not less than $25 nor more than $5,000, or imprisoned in the county jail for not more than one year or both."


What Happened in the Case?
Two former tenants of Lasecki's brought a complaint to DATCP, alleging that Lasecki did not return their security deposits and failed to provide withholding statements explaining why he did not return the deposits. DATCP reached out to Lasecki to get his side of the story, but Lasecki did not respond. After not getting anywhere with Lasecki, the Outagamie District Attorney's Office charged Lasecki with two counts, alleging that he failed "to deliver…the full amount of any security deposit…less any authorized withholdings, within 21 days after the termination of the rental agreement" as prohibited by ATCP § 134.06(2) and Wis. Stat. § 704.28.
At trial, Lasecki was found guilty "of failing either to return the entire security deposits…or to provide [withholding statements]", in violation of either Wis. Stat. § 704.28/ATCP §134.06(2) or, apparently, subsection (4). The judge gave Lasecki jail time and probation and ordered him to pay restitution. The Court of Appeals ultimately remanded the case for a new trial, as the jury instructions likely confused the jury, because ATCP § 134.06(2) and (4) are actually different crimes. One asks whether a landlord justifiably retained portions of the security deposit. The other asks whether the landlord, regardless of reason for the withholding, provided the former tenant with a withholding statement explain what parts of the deposit were retained. However, the Court of Appeals affirmed that either (or both) of those options can lead to criminal liability.
The court's decision provides clarification that a landlord who impermissibly retains a security deposit and fails to send the withholding statement may be committing two misdemeanors. In arriving at these decisions, the Court of Appeals noted that the administrative codes are not impermissibly vague and that an ordinary landlord would have sufficient notice that the conduct Lasecki participated in constitutes a crime. The Court of Appeals further found that the absence of a "withholding statements" requirement in the otherwise-identical § 704.28 did not foreclose DATCP's ability to declare an unfair trade practice, opening the door for criminal liability, for failing to send a withholding statement under ATCP § 134.06(4).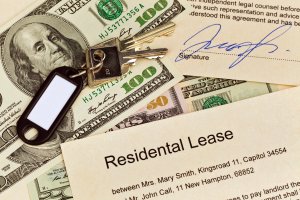 What Should a Landlord Take from This?
Always send the security deposit withholding statement in a timely manner. It does not matter if the landlord is 100% justified in withholding the entire security deposit, the statement needs to be sent to the former tenant's last known address. Also, cooperating with state agencies is important; responding to a DATCP investigation could help prevent or mitigate any criminal liability. Landlords should keep in mind, as the Lasecki court pointed out, that the victim/tenant can only recover his or her actual pecuniary losses as restitution in the criminal case; the victim/tenant would have to bring a civil case in order to recover more (double damages, court costs, and reasonable attorney fees).
If you have questions about how this court decision impacts your business operations or obligations as a landlord, contact Kramer, Elkins & Watt, LLC. We represent exclusively landlords (in residential matters), never tenants.  Our attorneys can help landlords ensure that they are withholding acceptable amounts of security deposits for allowable reasons, sending the withholding statements properly, and counsel any landlords faced with a DATCP investigation or lawsuit by a tenant.