Nationwide Eviction Moratorium Extended
March 29, 2021 | COVID | Current Events | Landlord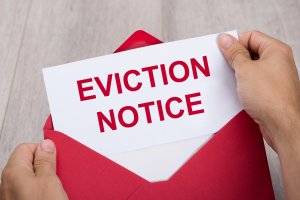 The CDC's eviction moratorium, first put in place by the Trump Administration in September of 2020, has been extended until June 30, 2021. The new Director of the CDC signed the extension order on March 28.


What do residential landlords absolutely need to know?
The existing moratorium has been extended until June 30, 2021. That means that, generally speaking, a landlord may not evict a tenant for failure to pay rent if the tenant provides the landlord with a signed CDC Declaration. Landlords should keep in mind, however, that the CDC has said that nothing in the moratorium order precludes a landlord from challenging the veracity of a declaration. The moratorium text remains clear that nothing precludes pursuing an eviction against a tenant for 1) engaging in criminal activity while on the premises; 2) threatening the health or safety of other residents; 3) damaging or posing an immediate and significant risk of damage to property; 4) violating any applicable building code, health ordinance, or similar regulation relating to health and safety; or 5) violating any other contractual obligation, other than the timely payment of rent or similar housing-related payments (including non-payment or late payment of fees, penalties, or interest).
The CDC did modify how a tenant can assert these protections. Previously, the tenant needed to sign and submit to a landlord a specific CDC Declaration Form. However, this new extension clarifies that a tenant may now submit "any written document in place of the Declaration Form if it includes the required information as in the Form, is signed, and includes a[n acknowledgement that the tenant can be liable for perjury if being untruthful]." While the Moratorium requires each tenant to sign and submit a declaration, the new extension states that "in some circumstances, it may be appropriate for one member of the residence to provide an executed declaration on behalf of the other adult residents who are party to the…rental agreement." The situation given by the CDC as an example of when one tenant can submit a declaration on behalf of another is "individuals filing a joint tax return".


What else is new in the Moratorium Extension?
While this new order largely extends what has been in place since September, a few other noteworthy changes have been made. First, the CDC added a statement in the "Statement of Intent" section to state that one intended purpose of the order is mitigate the "spread of COVID-19 by temporarily suspending the eviction of covered persons from residential property for nonpayment of rent" (emphasis added). This is an interesting inclusion, as there has been some debate about whether a landlord can evict for any reason besides failure to pay rent, or only for one of the five reasons listed above.
Second, the CDC has given some clarification for reason number two of the five grounds listed above: an eviction for a tenant who threatens the health or safety of other residents. The CDC has clarified that a landlord cannot evict at tenant who has COVID-19, has been exposed to COVID-19, or might have COVID-19 under this ground if the tenant takes reasonable precautions to not spread the disease. This is because the CDC recommends that individuals who might have COVID-19, or do have COVID-19, to stay home and isolate to prevent the spread of the disease.
As always, if you have questions about your rights and obligations as a landlord under the latest Moratorium or any local orders or ordinances, feel free to contact Kramer, Elkins & Watt, LLC at 608-709-7115.