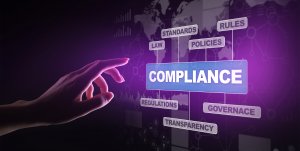 Businesses Need to Know: COVID Related Requirements
August 20, 2020 | Busines | COVID | Employment
A flurry of federal and local legislation has been passed in the past five or so months pertaining to COVID. And, although we have blogged about most of this information in the past, the following is a brief rundown of what you need to know now, with hyperlinks to previous, more in-depth explanations. For employers in Dane County, the best place for the most up to date information is the Public Health, Madison & Dane County website.


Dane County Employers must do the following:
Posting
Employers must post the following signs:
Sharing Information
On its website, but not within the orders, Dane County Public Health has stated that employers should share the following information with staff:
Policies in Place
Dane County employers are required to have certain policies in place, and templates are provided on the Public Health Madison & Dane County website, here, in the "Toolkit for Businesses" section:
Hygiene Policy and Procedure
Cleaning Policy and Procedure
Protective Measures Policy and Procedures
More policies/actions affecting employers:
Mandatory paid Sick Leave to Employees
The Families First Coronavirus Response Act (FFCRA) provides that employers with 500 or less employees, must provide their employees with paid sick leave. This benefit expires at the end of 2020. The benefit is broken down into three types as follows:


Sick Leave.
Eligibility: An employee is eligible for up to two weeks equivalent of sick leave if the employee is unable to work (including telework) because the employee is a) subject to a COVID related quarantine or isolation order; b) has been advised by a health provider to isolate; or c) is experiencing symptoms of COVID and seeking a diagnosis.
Pay: The employee must be paid 100% of employee's pay for a maximum of two weeks; benefit not to exceed $511 a day or $5,110 total.


Family/Medical Leave.
Eligibility: An employee is eligible for the sick leave if unable to work because the employee is caring for an individual subject to a quarantine order/recommendation to isolate, or is caring for a child whose school or childcare is unavailable.
Pay: The employee shall receive 2/3 of the employee's regular; not to exceed $200/day or $2,000 aggregate, for a maximum of two weeks.


Emergency Family Leave Expansion. This provision extends the family leave for up to a total of twelve weeks, including the two weeks from the Family/Medical leave.
Eligibility: An employee must have worked at least thirty days for employer to be eligible.
Pay: The employee may receive 2/3 of the employee's regular pay, not to exceed $200 per day or $10,000 total, for a maximum of ten weeks.
Employers that pay out any of these benefits will be eligible for a tax credit at each calendar quarter.
Self-Employed individuals may also be eligible for the credit up to 2/3 of their average daily income calculated by net earnings for the taxable year divided by 260.


Mask Mandate
As I'm sure everyone now knows, the entire state of Wisconsin is under an indoor mask order, and Dane County's mask order is also still in effect. Questions about enforcing these orders, including how to proceed where a patron of a business is not wearing a mask, can be directed to KEW. We have an article about each order up on KEWTips:
For more information on COVID related actions, Check out KEWTips:
For additional details on FFCRA, look to Families First Coronavirus Response Act: Breaking It Down.
More information about unemployment provision in the CARES Act is available in this KEWTips article: Unemployment Benefits Under CARES. The CARES Act extended unemployment eligibility to independent contractors and those who lost jobs due to a "COVID reason," as well as those who had previously exhausted unemployment eligibility. These provisions, the "PUA" and "PEUC" provisions, continue on until the end of 2020. Note, that there are noteworthy provisions from the CARES Act that have expired. The additional $600-per-week "FPUC" unemployment benefit expired at the end of July.
On August 8, President Trump signed one executive order and three presidential memoranda. This caused confusion for many, and KEWTips breaks it down in its article "President Trump Issues Executive Orders Related to COVID Relief."


Hopefully this has provided a helpful, easy-to-use guide to help business owners access important information to help manage their businesses. Do not hesitate to contact Kramer, Elkins & Watt, LLC with any questions.