Dane County loosens restrictions; allows 10 person indoor gatherings
December 16, 2020 | COVID | Current Events | Employment
Effective this morning, Dane County Public Health has issued Emergency Order #11, in response to an improvement in COVID numbers in Dane County. As the order omits mandatory school closure, the Public Health Department also released guidance for schools considering reopening in person instruction.


What has changed under Emergency Order #11?
Mass Gatherings 
Citing a decline in the 7-day average in the amount of positive cases in Dane County, as well as a  decline in the odds that any one person in a group of 10, 15 or 25 people would test positive for COVID-19, the Public Health Department has loosened restrictions on "mass gatherings", allowing indoor mass gatherings of up to 10 people, and outdoor mass gatherings of up to 25 people. Neither limit includes employees.
The definition of "mass gathering" was also changed to specifically include "parties", and to clarify that a mass gathering does not require "a large number of people." A mass gathering is now defined as a "planned event, such as a concert, festival, meeting, training, conference, performance, show, sporting event, or party."


Schools
Previous Dane County Public Health orders stated that schools within the county can only be open for in-person instruction for grades kindergarten through second, as well as any grade with a disability and/or an Individualized Education Program needing in-person instruction. This restriction had been temporarily barred by the Wisconsin Supreme Court.
Schools must develop written policies for hygiene, cleaning, and protective measures with specific benchmark requirements such as mandatory mask-wearing and social distancing. Schools must also document staff receipt or training of these policies and implement the Public Health Department's action plan.


Gyms and Fitness Centers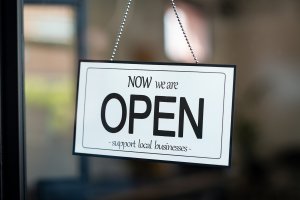 The previous order prohibited any indoor group exercises. The new order allows indoor group exercise classes with up to 10 participants if the facilities maintain physical distancing and prohibit person-to-person contact.


Restaurants
While customers at an individual table must still all be from the same household, the hard limit of 6 customers per table is lifted.


Miscellaneous Changes
Interestingly, the new order does not include the "Safety of Individuals" section, which stated that all individuals should maintain physical distancing, wash their hands frequently, not shake hands, or consider wearing a face covering when outside. However, readers should be aware the facemask requirement from previous orders remains the same. Further, the order no longer specifically restricts libraries or playgrounds and splashpads beyond general restrictions applicable to all locations.
The new order drops the requirement that spas and salons with a capacity of four or less be limited to one customer at a time. All spas and salons are now limited to 50% of customers or clients. Hotels, motels, and bed & breakfasts no longer need to prevent guests from congregating in lobbies or other common areas, or adopt cleaning protocols for guest rooms and common areas based on PHMDC guidelines.
Also, the order removes a requirement that landlords showing properties may do so only if all individuals are wearing face coverings and maintaining distance. However, note, the order requiring everyone to wear a face mask is still in effect. Information about that order can be found on the KEW Tips article, "Governor Evers Extends Statewide Mask Order."


Guidance to schools considering reopening
In addition to the required safety plans contained in Emergency Order #11, Dane County Public Health recommends the following
That schools reopen using a phased approach, starting with elementary-aged students and including a virtual option.
That the school implement additional risk mitigation strategies beyond what is required, such as allowing students easy access to virtual learning and requiring them to stay home if they have tested positive for COVID-19, have had exposure to anyone with COVID-19, or experience any symptoms, and implementing logistics and flexible scheduling to temporarily close classrooms or schools in case of outbreaks.
That schools should track COVID-19 cases and have a plan for contact tracing.
That schools should develop a plan to move to virtual instruction, including a threshold triggering such a move.
That schools should implement a school-based testing strategy if widespread testing becomes more available.


As we've stated previously, Dane County is in a constant state of flux as the impact of the COVID-19 pandemic changes. If you have any questions about how any of these rules apply to your business, please contact KEW today!