Dane County Issues New Emergency Order, Effective February 10 at 12:01
February 9, 2021 | Business | COVID | Current Events | Events | Law Changes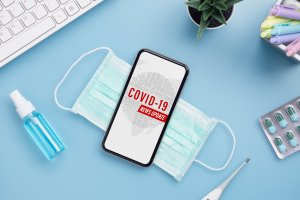 Public Health Madison & Dane County ("PHMDC") recently issued Emergency Order #13, to go into effect at 12:01am on February 10, 2021, replacing Emergency Order #12, which expires at the same time. Citing a reduction in the 7-day case average and the number of people hospitalized with COVID-19 countywide, PHMDC is, generally, loosening restrictions. In its introductory remarks in Order #13, PHMDC notes that their "conscious, stepwise reopening" has likely contributed to Dane County "having one of the lowest case rates in the state despite it being a population center." PHMDC notes that as of February 7, a gathering of ten people had an estimated 6% chance that at least one COVID-19 positive person would be present, a 14% chance for groups of 25, and a 26% chance for groups of 50. Comparatively, the odds of a COVID-19 positive person being present in a group of 10 people was 18%, 26% for a group of 15 , and 39% for a group of 25 back on January 10.


What Has Changed Under Emergency Order #13?
Indoor and Outdoor Gatherings
First, while mostly a semantic change, PHMDC has abandoned the term "Mass Gathering" in favor of merely regulating "Gatherings". However, the definition remains the same: "a planned event such as a concert, festival, meeting, training, conference, performance, show, sporting event, or party. Individuals that are members of the same household or living unit do not count towards the Gathering numbers in their own household or living unit."
Order #13 now allows indoor Gatherings of up to 25 individuals, not including employees, if food or drink is offered or provided. Indoor gatherings may have up to 50 people, not including employees, if food or drink is not offered or provided. Individuals are to maintain 6 feet of physical distancing and wear face covers while gathering.
The new order also allows outdoor gatherings of up to 100 people, employees excluded, if food and drink is offered or provided, and up to 150 people when food or drink are not offered or provided. Individuals are to maintain 6 feet of physical distancing and, if more than 50 people are at the gathering, individuals must wear face coverings.


Face Coverings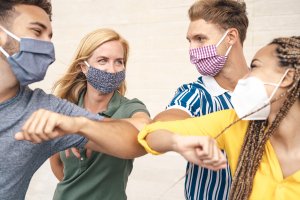 PHMDC has also updated, citing CDC guidance, what are and are not sufficient face coverings, especially relevant in winter months. Bandanas, specifically allowed under Order #12, are no longer acceptable face coverings. Other examples of insufficient face coverings are single layer neck gaiters, goggles, scarves, ski masks, balaclavas, and shirt or sweater collars pulled up over the mouth and nose. Face coverings must be made with two or more layers of breathable fabric that is tightly woven. In addition to all other situations where face coverings were already required, face coverings are now required while actively participating in sports where 6 feet of physical distancing cannot be maintained at all times, and when at an outdoor gathering with more than 50 people.


Sports
Individuals engaging in sports must keep 6 feet of physical distancing at all times except when actively participating in the sport. Individuals not participating in the sport must maintain 6 feet of distancing as well. All sports that cannot maintain physical distancing at all times are limited to 25 individuals indoors, and 100 individuals outdoors. While Order #13 does not specify, we believe it implies that sports that can maintain 6 feet of physical distancing at all times are subject to the more general gathering limits of 50 (indoor) and 150 (outdoor), for gatherings that do not provide food or beverage. All sports must now have hygiene, cleaning, and protective measure policies with documented training and receipt acknowledgments.


Gyms and Fitness Classes
Gyms are still allowed open at 50% capacity. Saunas and steam rooms must remain closed. Any gym activity that is a sport must follow the requirements above. Group exercise classes may only be offered if the gym can ensure 6 feet of physical distancing between participants. Further, group exercise classes are considered "Gatherings" and are subject to relevant restrictions, such as 50 people for an indoor gathering if no food or drink are offered.


Childcare & Youth Settings
Previously, classrooms/groups were restricted to 15 or fewer children. That restriction has been lifted. Childcare and daycare groups are now subject to the general Gathering requirements discussed above.


Temporary Retail Stores
Temporary retail stores are now allowed with up to 50% of approved capacity. They must comply with all regulations and requirements that apply to retail stores.


Important Carryovers From Order #12
Face Coverings
Order #13 continues the county-level mask order (see our analysis of recent activity surrounding the current statewide mask order here). Every individual above the age of 5 must wear a face covering when in a building with non-household members, when in line to enter a building, when driving or riding in any vehicle with non-household members, when outdoors at a restaurant or tavern, or when participating in a sport or game unless physically distancing, and outdoors while attending a gathering of more than 50 individuals. The order does not apply to those who are unconscious, or who have medical or mental health conditions that prevent the individual from wearing a mask. The order also does not apply when an individual is eating or drinking, when sleeping, or when obtaining a service that requires temporary removal of the face covering, among other exceptions.


Restaurants and Taverns
Requirements for restaurants and taverns have not changed. Restaurants are limited to 25% of capacity and individual tables must be all from the same household. Taverns are not allowed to have indoor seating, only outdoor, physically distanced seating.


Religious Entities
Requirements for religious entities have not changed. They are exempt from gathering requirements and limitations for religious services and religious practices only but must comply with face covering rules.
Many other items, including the requirements that apply to personal services (salons, etc.) as well as businesses, generally, remain unchanged.
As always, if you have questions about the rights and obligations of your business under the Dane County's latest order or Forward Dane, generally, feel free to contact Kramer, Elkins & Watt, LLC at 608-709-7115.