Dane County Emergency Order #15 Goes Into Effect April 7
April 5, 2023 | COVID | Current Events
On April 2, 2021, Public Health Madison & Dane County ("PHMDC") issued a new emergency order, to go into effect on April 7. Order #15 notes that on March 10, when Emergency Order #14 came out, the 7-day case average was 55 and 7-day hospitalization average was 23. As of April 1, the case average was 51 and the hospitalization average was 23. Further, more than 89% of adults aged 65 or older in Dane County had received at least one does of the vaccine as of April 1. Noting that case rates and hospitalization rates have remained consistent while many of the people most vulnerable to COVID-19 have been vaccinated, PHMDC issued Order #15 further loosening COVID restrictions


What Does Order #15 Change?
Fully Vaccinated Individuals
The order provides additional restriction loosening for fully vaccinated individuals. Fully vaccinated individuals do not need to maintain six feet physical distancing or wear a face covering when indoors with:
Other fully vaccinated individuals, or
Individuals from a single household or living unit who are not fully vaccinated but are not at an increased risk for severe COVID-10 disease, and who do not reside with others at an increased risk for COVID-19 as defined by the CDC


Outdoor gatherings
Restrictions on outdoor gatherings are made less stringent. In order #14, Outdoor gatherings were limited to 500 people. Now there is no strict numerical limit. The only restriction is that individuals are able to maintain 6 feet of physical distancing at all times.


Buffets and Salad Bars
Restrictions shutting down self-service food dispensing, such as buffets and salad bars, and restrictions mandating closure of saunas and steam rooms, are also lifted.


Saunas + Steam Rooms
Saunas and steam room capacities are limited to individuals from the same household at any given time.


Childcare and Youth Settings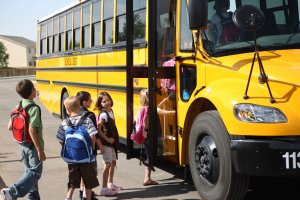 Order #14 had specific requirements for childcare centers and "youth settings" such as prohibiting interaction between individual classrooms and ensuring that youths aged five and above stay 6 feet away from each other. The new order removes any restrictions specific to childcare facilities or "youth settings," instead lumping childcare centers and youth settings in with schools. Rules for schools changed slightly.


Schools
Previously, schools had to have written cleaning policies specifically mandating cleaning and disinfecting frequently touched surfaces multiple times a day and how to clean in the event of a positive COVID-19 case on site. Now, schools must now merely have written cleaning policies including guidelines from the Centers for Disease Control and Prevention for cleaning.


Face Coverings
Finally, the Face Covering requirements have changed. Under Order #14, individuals had to wear face coverings while outdoors at a restaurant or tavern, outdoors while actively participating in sports, and outdoors while attending a gathering of more than 50 people. All of those restrictions are now lifted. But, individuals must continue to wear a mask while in line to enter a building or while driving in a vehicle with other people.


Gyms and fitness centers
Gym and fitness center specific cleaning requirements have been removed from Order #15, such that gyms and fitness centers no longer need to provide disinfectant materials to users and nor do they need to "increase frequency of cleaning" of equipment. So, in effect, gyms and fitness centers now just need to comply with the Dane County cleaning requirements for businesses.


Business – Cleaning
Order #15 has removed some of the specific cleaning requirements included in previous orders. Now, businesses must just "Develop and implement a written cleaning policy and procedure that includes guidelines from the Centers for Disease Control and Prevention for cleaning."


What Provision of Order #14 Continue?
Except as described above, most of Order #14 (broken down by KEW Tips in "March 10: New Dane County Public Health Order) continue in Order 15.
Masks must be worn indoors if other, non-family member individuals are present unless doing something such as eating, swimming, or engaging in work where wearing a face covering would create a risk to the individual.
Indoor gatherings are limited to 150 people if food is being served, or 350 people if food is not being served.
Businesses and restaurants are still limited to 50% capacity indoors.
Taverns are limited to 25% capacity indoors. A tavern is defined in the order as an establishment where alcoholic beverage sales comprise of 51% or more of gross receipts.
Gyms may still only offer group exercise classes if 6 feet of physical distancing can be maintained.
As always, if you have questions about the rights and obligations of your business under the Dane County's latest order or Forward Dane, generally, feel free to contact Kramer, Elkins & Watt, LLC at 608-709-7115.