COVID-19 Updates for Your Business
March 19, 2020 | Business | COVID | Current Events | Employment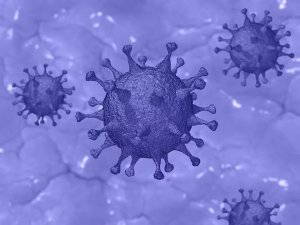 In an effort to provide you with the most relevant information among the flurry of "COVID-19" update emails you are likely getting, KEW has compiled a summary of some key updates and links from the past several days. At times, media headlines and articles can be misleading, and it is important to go to the source of the law or order to know what's really going on; KEW is here to help. Here we are focusing primarily on state and local developments and will try to continue to provide relevant updates as they become available.  Included in this update are the following topics:
Social Distancing: Wisconsin's Order
When Will Schools Reopen?
Limitations for Childcare Centers & Providers
Many Court Cases on Hold
Foreclosures & Evictions for Properties with FHA Loans on Hold
Unemployment Insurance Modifications
Business Loans Available
Federal Paid Sick and Emergency Leave Bill Passes

Social Distancing: Wisconsin's Order
On March 17, Wisconsin's Governor, Tony Evers, through the Department of Health Services ("DHS"), issued an order prohibiting mass gatherings of 10 people or more.
"Mass gathering" is any planned or spontaneous public or private event or convening that will or is likely to bring together 10 or more people in a single room or confined or enclosed space at the same time. This includes, but is not limited to: theaters, museums, stadiums, meeting halls, taverns, fitness centers, swimming pools, and places of worship.
For any such gatherings of 9 or fewer people, attendees must preserve social distancing of 6 feet or more between each person and follow all other public health recommendations of DHS or the United States Centers for Disease Control and Prevention ("CDC").
Bars and restaurants shall be closed. Restaurants may operate for the purpose of offering take-out or delivery only and shall preserve 6 feet of distance between customers during pickup. Retail food establishments may remain open as long as they close all seating for consuming food and cease all self-service/self-dispensing of unpackaged food and beverages.
Indoor shopping malls shall close.
Schools shall be closed and remain closed for the duration of the public health emergency.
Exempt institutions/gatherings include: airports; mass transportation; schools for noninstructional purposes such as medical pickup, childcare services, providing meals, and polling places; childcare locations (see below for subsequently issued specific childcare restrictions); residential care centers and group homes; hotels and motels; certain government facilities; food pantries and homeless/day shelters; residential (apartment) buildings; retail including gas stations and auto-repair as long as people are not within arm's length of one another for more than 10 minutes; healthcare facilities and pharmacies; and, libraries when operating as polling places.
Commercial office spaces are exempt but shall implement social distancing, including teleworking, as much as possible. Other exempt commercial spaces include manufacturing facilities, utility facilities, and job centers.
When will schools reopen?
The best answer is: to be determined.  Some people have been interpreting the Governor's statement that schools be closed "indefinitely" (he said this in a press conference; this word does not appear in the actual order) to mean that schools will not resume this school year. That is not true at the moment and no one yet knows whether it will become true. What we do know is the following: the original anticipated date for schools to resume –   April 6 – has been rescinded, and the public health emergency currently in effect is set to expire on May 10 (however this has not been stated as a school reopen date). More information can be found in Governor Evers' FAQs regarding schools here: Evers K-12 Schools FAQ
Limitations for Childcare Centers & Providers
DHS and the Department of Children and Families ("DCF") have now put limits in place for licensed and certified childcare settings.  While childcare settings may voluntarily close, DHS and DCF do recommend that all childcare programs remain open unless remaining open is not feasible, and that programs work with local public health departments for assistance. For those remaining open, effective today (March 19), they may not operate with more than 10 staff present at a time or more than 50 children present at a time.  Larger facilities who have the ability to separate children and staff into multiple groups may do so in order to serve more than 50 children in total; in this case, the groups must be in different rooms and each have their own staff and staff must not comingle (they must stay in assigned room and not use any shared areas like kitchens or bathrooms with other staff).
What about babysitters and those wanting to provide more childcare than usual?  Childcare licensing regulations state that, generally (with a few exceptions we won't go into here), a childcare provider (including in-home) that will provide care to 4 or more children under the age of 7 must be licensed by DCF.  However, there is an "emergency" exception which now comes into play. Guidelines regarding social distancing and isolation aside, the DCF rules do allow for individuals who do not hold a childcare license to care for more than 3 children in times of emergency it is uncertain whether this is one such emergency, but we are watching DCF closely for such guidance.  Watch KEW Tips for a detailed post on childcare in the near future: https://kewlaw.com/kewtips/
Many Court Cases on Hold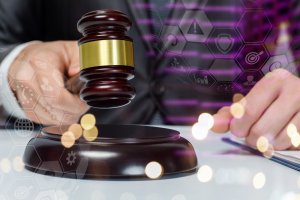 Most courts in Wisconsin are operating on modified/reduced schedules, with some types of cases on hold entirely.  This situation is ever-changing and varies by county and we are working to stay on top of what is going on around the state.  In Dane County, most non-essential civil court activity is on hold until April 17.  This includes eviction cases.  Several counties are putting similar limitations in place. If you have a case in which KEW represents you that is impacted by these changes, your KEW attorney will contact you directly.  If you have a pending case and are representing yourself, we encourage you to contact the county circuit court clerk in which your case is pending.  A telephone directory can be found here: https://www.wicourts.gov/contact/docs/clerks.pdf.
Foreclosures and Evictions for Properties with FHA Loans on Hold (Federal Order)
The U.S. Department of Housing and Urban Development ("HUD") has authorized the Federal Housing Administration ("FHA") to implement an immediate foreclosure and eviction moratorium which applies to homeowners with FHA-insured Title II Single Family forward and Home Equity Conversion (reverse) mortgages. This guidance directs mortgage servicers to halt all new foreclosure actions and suspend all foreclosure actions currently in process; and cease all evictions of persons from FHA-insured single-family properties.  Please note this does not apply to evictions in general – only those from single-family properties which are FHA-insured.
Unemployment Insurance Modifications
There have been modifications to requirements surrounding eligibility for Unemployment Insurance ("UI") benefits, to assist with providing some economic relief to those who may be out of work due to the pandemic.  For the duration of the public health emergency (currently, through May 10), the following changes are in effect:
Individuals who are otherwise eligible for UI but are out of work due to the pandemic will not be required to search for other work.
Individuals who are otherwise eligible for UI but are out of work due to the pandemic will be considered "available" for work (even though they may not actually be, due to social distancing).
Additionally, legislation is in the works to waive the usual one-week waiting period before UI benefits begin.  Note that the maximum weekly UI benefit is $370.  For many workers, this is far from making up for their usual earnings; however, it can provide some relief where there is otherwise none. Employers who have employees that cannot work due to the pandemic (or cannot afford to keep the employees working) may allow and/or encourage the employees to look for other work. UI rules do allow for partial benefits for employees working part-time. So, employers could consider reducing hours among all employees, rather than laying off certain employees, where possible. Whether the employees working reduced hours will be able to receive UI benefits, and how much, is based on a formula that is dependent upon a number of factors, including how much the employee is earning while working reduced hours. Neither employers nor employee should assume eligibility for UI benefits without such a determination from the UI Division. You can seek more information from the Wisconsin Department of Workforce Development ("DWD"), Unemployment Insurance Division. Their website has other timely information as well: https://dwd.wisconsin.gov/covid19/
Business Loans Available
Federal and state governments are working to make loan funds available to businesses who will experience financial difficulties due to the pandemic.  Two such programs include:
Small Business Administration ("SBA") Economic Injury Disaster Loans, for which $50 billion has been authorized, federally. These loans will be for $2 million or less each, with up to 30-year terms, for companies with 500 employees or fewer.  SBA is expected to be inundated with applications for these loans.  For more information, go to: SBA Disaster Loan Assistance
Wisconsin Economic Development Corporation's Small Business 20/20 Program provides funds to Wisconsin-based Community Development Financial Institutions ("CDFIs") to make grants to existing loan clients to mitigate short-term cash flow issues and protect jobs and public health in response to the Covid-19 outbreak. There is a total of $5 billion available to deploy, and eligible loan-holders can get a maximum of $20,000 for two months' worth of expenses. This program is designed to assist the smallest and most vulnerable businesses in Wisconsin – those with 20 or fewer employees. To see if you have a CDFI-eligible loan go to: SB 20/20 (Forward Community Investments, Inc. is an example of an institution in Dane County that has been a CDFI in the past.)
Federal Paid Sick and Emergency Leave Bill Passes
Congress passed the Families First Coronavirus Response Act yesterday, March 18. KEW is breaking down the most relevant information about the effects and impacts on your business and employees.  Watch KEW Tips for a detailed post on this federal legislation tomorrow: https://kewlaw.com/kewtips/