Can I reject a tenant based on criminal history?
July 7, 2021 | Landlord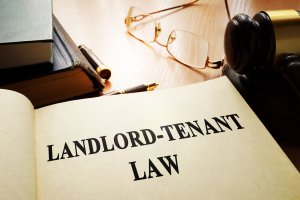 The law in Wisconsin (including Madison) currently does not prevent using criminal background to screen potential clients. However, federal law does prohibit using arrest records (open criminal cases are considered arrest records) as a basis for a denial. Even if you are a small local landlord, you are subject to the federal law as an applicant that you deny could sue you under the federal law.  The United States Department of Housing and Urban Development has said that arrests alone (which could include both pending and dismissed cases) cannot be defensible as criteria for rejecting a tenant.
Inquiring about convictions
If an applicant has criminal convictions, the law does not prohibit inquiring about them.  If you do this, keep in mind, though, that you must be able to show that your policy for screening prospective tenants is clear, defensible, and evidence-based – in other words, there is a reason for all of the criteria you use, and the reason is not discriminatory.  For a policy that includes a criminal background screening to be considered fair under fair housing laws, it must be demonstrably necessary for the landlord to use such screening for resident safety.  Focusing on violence and property damage is more likely to be found to be necessary for resident safety. On the flip side, policies involving screening based on drug-related convictions may be more likely to be found to be discriminatory in nature as they may not relate as directly to safety of persons and property as the others.
Clear policies
Failure to have and follow a clear policy could lead to a claim of discrimination based on one or more protected classes (gender, race, source of income, religion, to name a few). Only inquiring about certain types of criminal cases or using certain types of cases as a "no" in your evaluation process, is most likely to be found acceptable by a court where the policy is applied evenly across the board and the policy articulates reasons for distinguishing between different cases. For example, perhaps certain cases implicate safety concerns while others do not. Also, the courts do not want to see any policy that is directly tied to the appearance of a tenant (ie based on factors such as age, race, gender, etc.)
Increasingly, courts and fair housing agencies give close scrutiny to the reliance on criminal history in denying an applicant, particularly when the convictions are very old.  For that reason, screening policies with a reasonable look back period may be found to be more likely allowable by the courts.
So, while the law in Wisconsin currently does not prevent using the criminal background to screen a tenant, federal law does, and further, the use of criminal backgrounds could be viewed as discriminatory.
Other issues 
There is a separate issue that landlords considering using criminal history in screening prospective tenants should consider, one that is beyond the scope of this article – what does your "background check" entail?  Is the information, and the source from which you obtained it, reliable?  Do you understand the information (i.e., of what crime the individual was convicted, when, and under what circumstances)?  Consider using a professional agency for thorough and legally compliant background checks.
Contact Kramer, Elkins & Watt, LLC 
For questions about tenant screening, or other day-to-day issues landlords face, contact Attorney Jessica M. Kramer at Kramer, Elkins & Watt, LLC to set up a consultation.